AAG Artificial Grass for Soccer Football field
Artificial synthetic turf field with lower cost.

Synthetic turf cost per suqare meters.

Lifespan of 5-8 years, if maintain good, can use longer.

Artificial turf maintenance costs.
Model
AAG-MSF50
Pile height

50

MM

Gauge
3/4inch
Yarn material
Chinese double gluten PE
Stich rate
200stitches/M
Yarn court
10000 DTEX
Weight
2.4-2.5kg/SQM
Basic cloth
2 PP or Net + SBR Glue
Turf density
10500 Turfs/SQM
Width
4 or2 m
Package
Black/white PP bag
Length
Normally 25m or Need.
Applications
Football field or training
Yarn color
light green and dark green
Supplement
25kg sand+7kg rubber/SQM
Quantity in container:

2200+600=2800SQM/20'Container;4400+1100=5500SQM/40'Container
1. Best synthetic grass with double gluten PE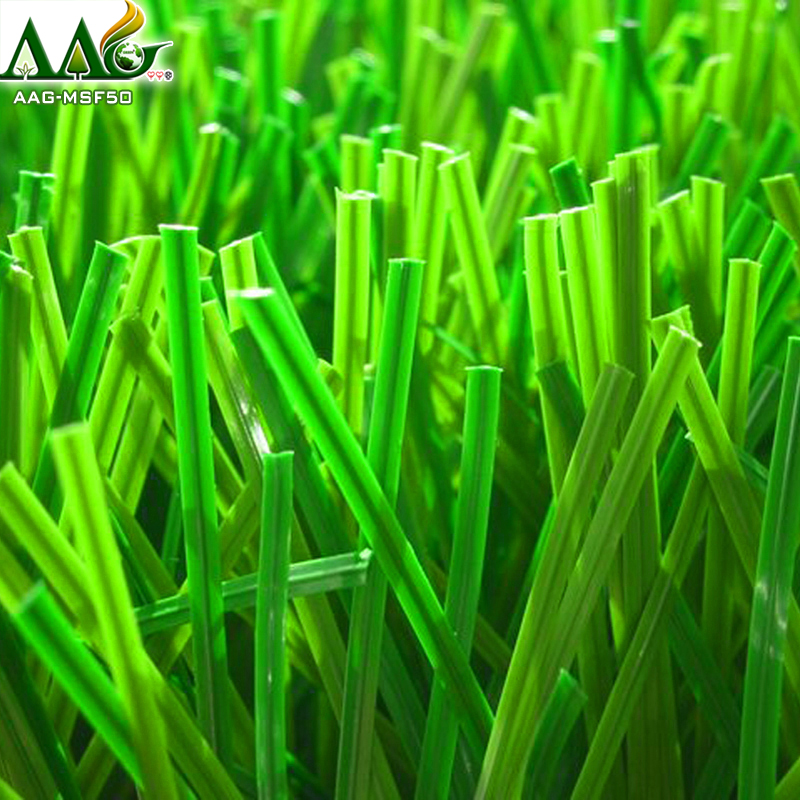 2. High quality soccer artificial turf in guangzhou.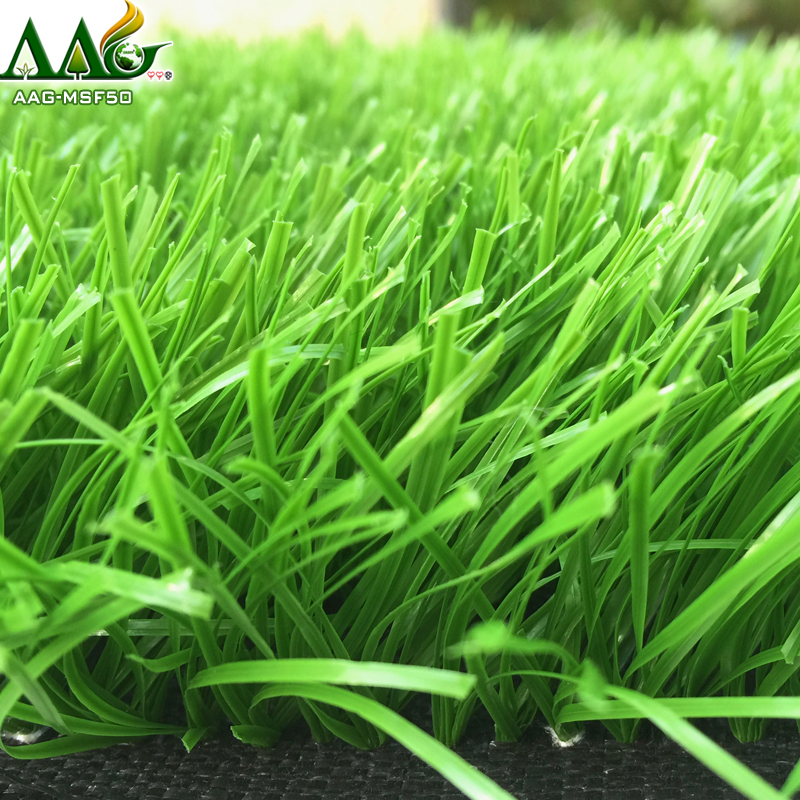 Here are some project of our AAG-MSF50 as below: